Whether you live near the water or in a land-locked area, you have likely had a tropical island fantasy. An island retreat offers total relaxation and peace for those who are stressed, tired, and in need of a space to lounge, sip a drink, and enjoy the cool sounds of the nearby ocean. Of course, vacations to the islands can be pretty expensive, which is why finding an alternative that is light on your time and wallet is best. Lucky for you, we have 10 ways to turn your backyard into a tropical oasis retreat so that the next time you need a vacation but are low on funds, all you have to do is step outside your back door! The following ways are both easy to execute and won't cost an arm and a leg, giving you a tangible way to create the oasis you have always wanted. Check out the following ten ways to turn your backyard into a totally tropical retreat.
1. Install A Water Feature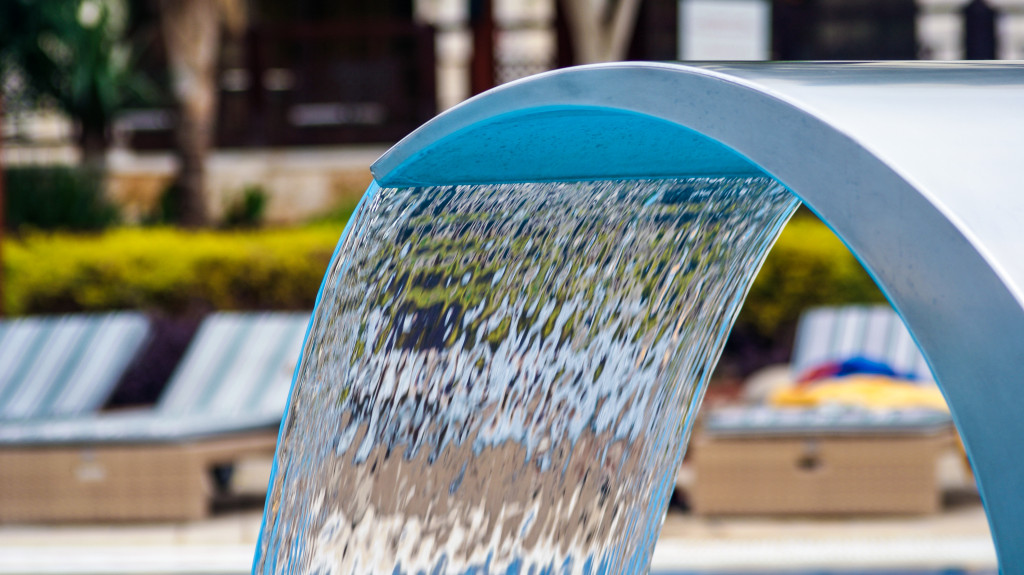 When you think of the word "tropical," chances are you imagine sun, sand, and sea, which is why the first step to making your backyard into a tropical oasis is to install a water feature. This can be anything you want from a fountain to a koi pond or even a waterfall. It all depends on how much space you have to work with and the size of your budget. Typically, features like fountains and even some koi ponds will only amount to a few hundred dollars, while larger features like waterfalls can cost somewhere in the thousands. Whatever you choose, you're starting off the on the right foot: water features give you the tranquil sound of water at all times of the day, drowning out the noisy hustle and bustle of cities and towns.
2. Make It Lush: Large and Leafy Greens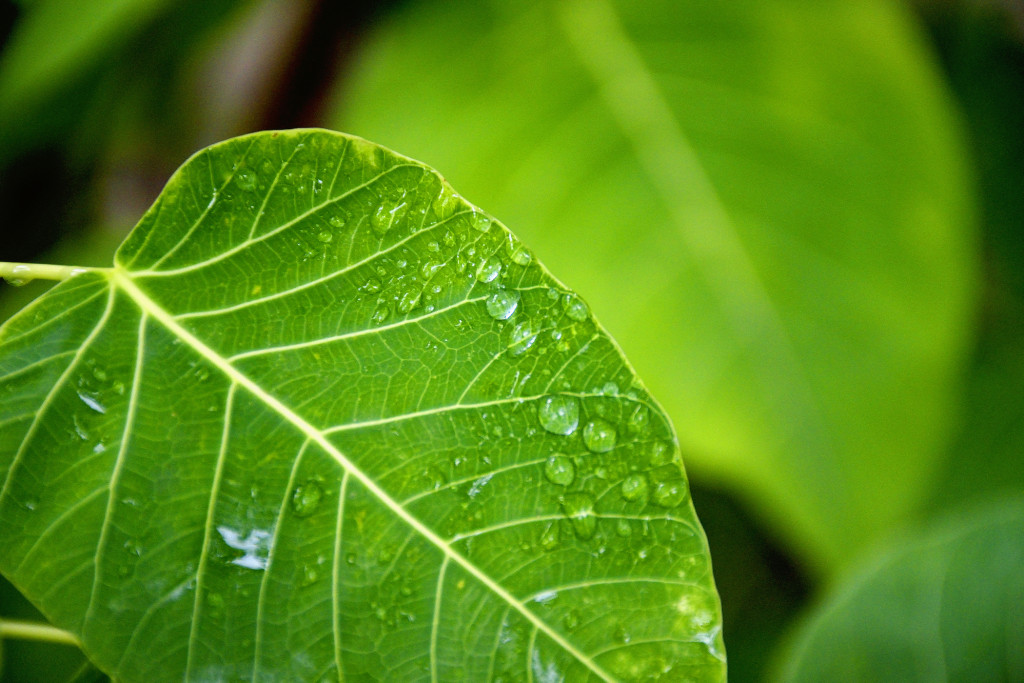 One of the defining features of a tropical island is the lush vegetation all throughout it. To turn your backyard into a tropical oasis, you're going to want to make the space as lush as you possibly can. You can plant crawling vines along walls and fences, place big, leafy bushes throughout the yard, and if you have space, you can even plant a few trees here and there. Large leaves make for a lush, thriving look – and they offer plenty of shade! Head over to your local garden center to find large, leafy plants to place around your oasis. For a touch of true island aesthetic, leafy greens look best when placed around your water feature!
3. Misters Make It Better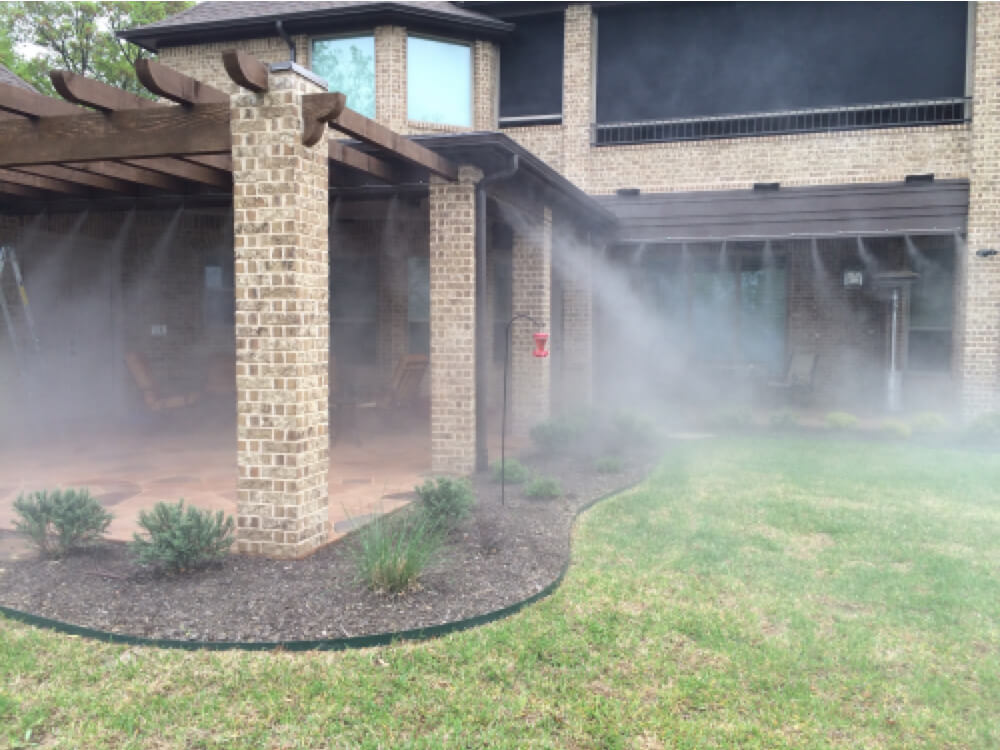 Your tropical retreat is sure to get a little warm and humid on the sunniest days, and your large leafy plants might not be enough to cool you down. To add an extra touch of luxury and freshness to your backyard retreat, consider installing misters. These features are perfect for ensuring that your plants stay moist and watered, while also providing you with a subtle yet effective way to keep cool. The mists are refreshing and provide a relaxing whisper that you can listen to in the heat of the day.
4. Spring for Special Plants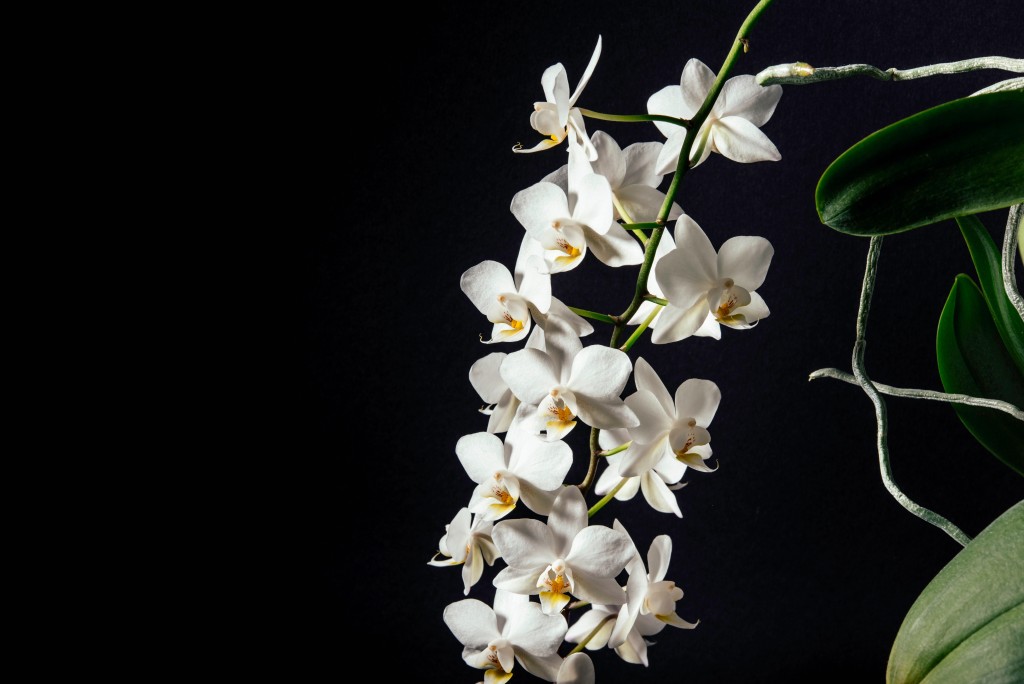 If you want your tropical oasis to feel especially exotic, you might want to spring for some special plants. These will certainly require some extra care and attention, but when they are healthy and thriving, they provide another level of tropical beauty. Orchids, for example, are the perfect tropical accents for your island oasis. They are gorgeous and versatile. They offer the perfect touch whether they are potted, or artfully hung from patio coverings and pergolas. As they naturally derive nutrients from the bark of the trees they grow from in nature, you will need to show your orchids some extra care in your tropical garden. Other tropical accent plants include Bougainvillea, Mandevilla, Flowering Banana, and Red Ginger, among others. Check out HGTV's tropical plants list for more ideas and tips on care.
5. Attract Butterflies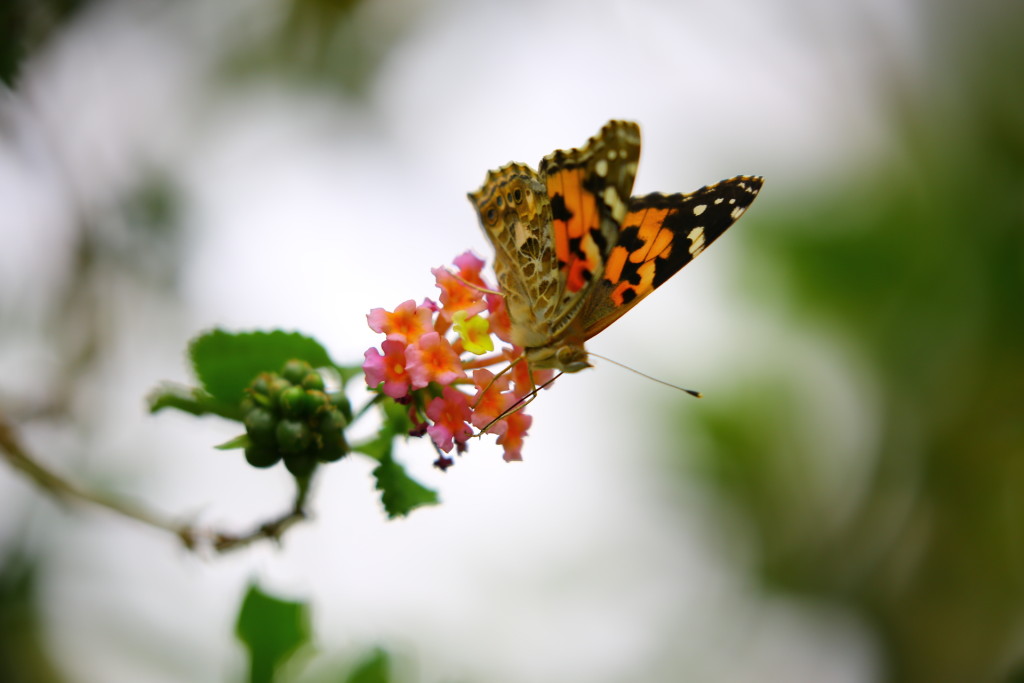 Did you know that you can attract butterflies to your island oasis? Well, it's true! All you have to do is plant "butterfly plants," which are plants that naturally attract different species of butterfly. These include Mexican Salvia, Yellow Bulbine, and others. If you aren't picky about the fluttering insects you attract, you can catch their attention by planting masses of wildflowers throughout your island oasis. Not only will the butterflies come, but you will add gorgeous pops of color amongst the lush green landscape of your retreat.
6. Stone Features for Style
Add a bit of rustic style to your tropical oasis by installing stone features throughout your yard. These can be anything from stone planters and pots to laid stone pathways or cobbled steps and patios. When paired with the lush, leafy look, stone accents can give your backyard a sort of "jungle ruins" look that is both charming and intriguing at the same time.
7. Hang a Hammock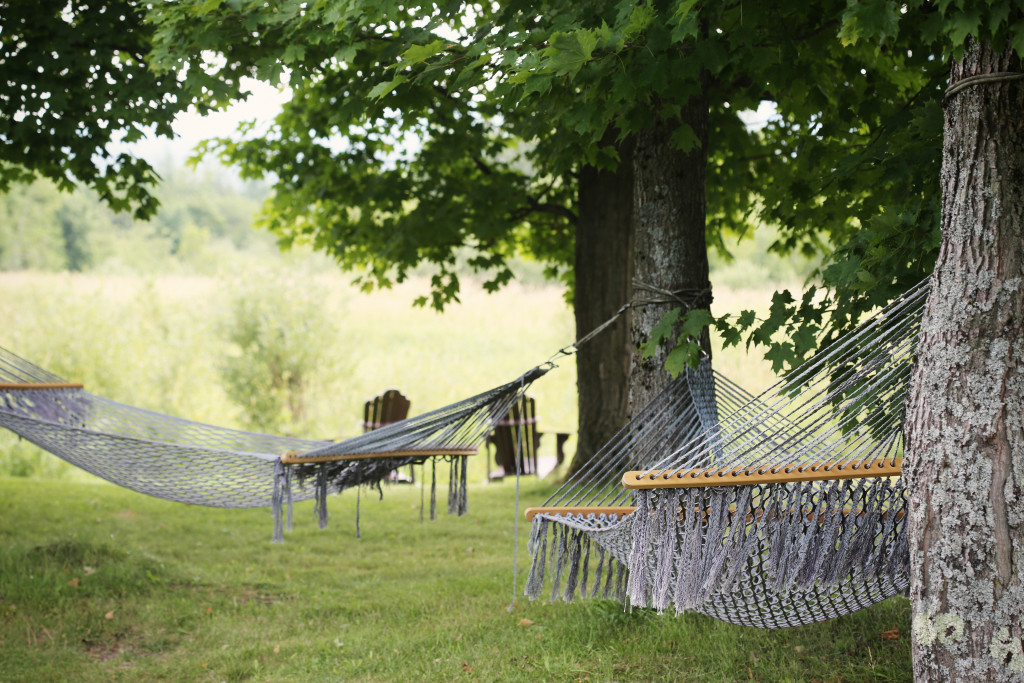 What's more relaxing than lying in a hammock and swinging gently in the breeze? To be honest, not much! For this reason, you should certainly plan on including a hammock or two in your tropical oasis. If you have a patio cover, you can hang the hammock between the posts. If you have a gazebo, you can hang the hammock along the entrance, providing yourself with both shade and stability. If your yard is large enough for multiple trees, go ahead and tie the hammock between the trunks. Wherever you place it, make sure it's secure!
8. String Up the String Lights and Lanterns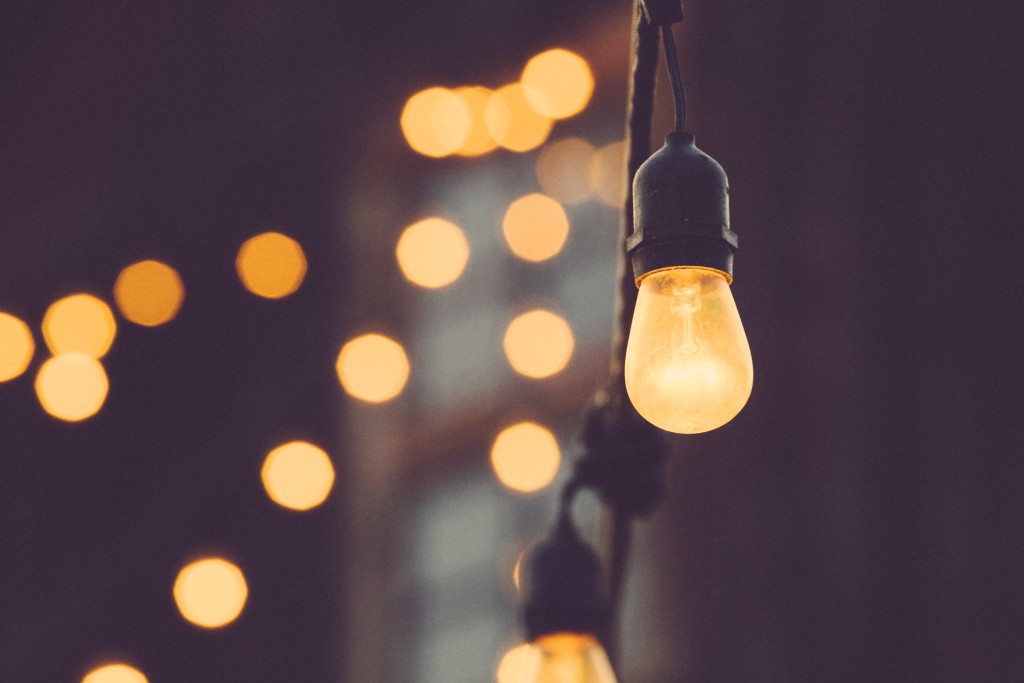 When the sun sets on your tropical oasis, you don't want to go back into the house before you're ready. Not only does this ruin the tropical vacation vibe, it also forces you to cut your relaxation time short. Keep the good times going by installing string lights and lanterns in your tropical oasis getaway. These provide the ambient lighting that keeps you safe in the evening and darkening night, while also giving an extra dimension of coziness and relaxation to your outdoor space. String lights also make things pretty and charming for when you're hosting a party, dinner, or a romantic island evening with your loved one.
9. Put In a Pool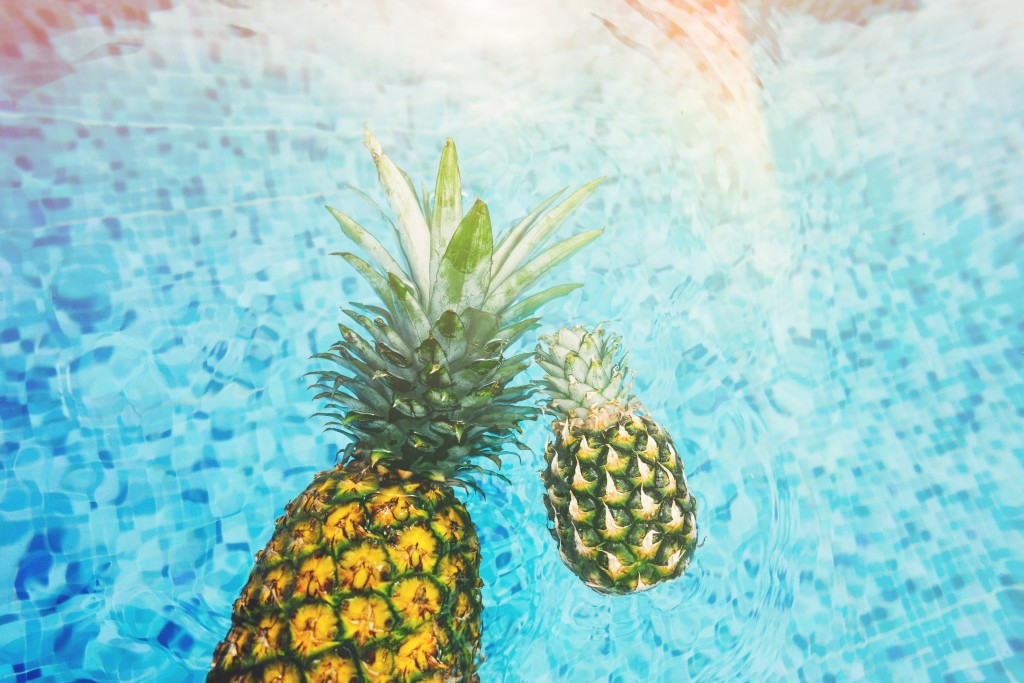 Water features not your thing? Do you want a space where you can both hear the tranquil whispering of water and still have the option to experience it? If so, you will want to put a pool into your tropical oasis. A pool offers a great place to relax, exercise, and play, while also giving you the tranquil sound of water nearby. Above ground pools are a great option for smaller backyards, while larger yards could handle a long-length in ground pool. Remember, depending on the pool option you choose, you want to get it installed and ready before you run out of good weather and ample free time!
10. Gaze Out From the Gazebo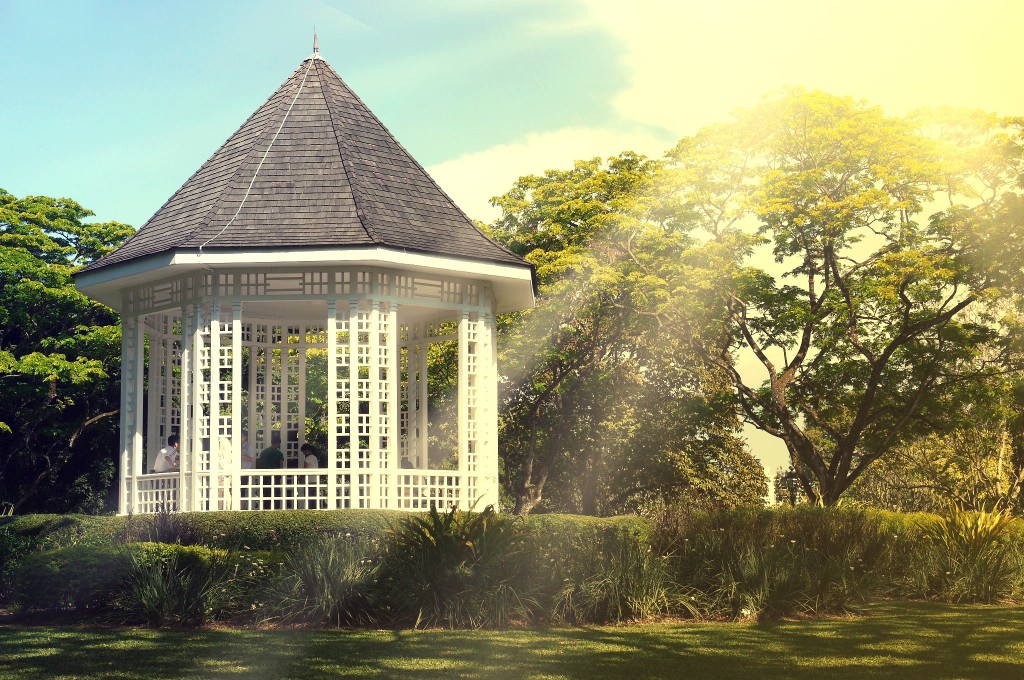 The final touch to your backyard tropical oasis is to add a gazebo. Not only do gazebos instantly add an element of class and sophistication to an outdoor space, but they are also highly functional. They provide a place to sit and lounge, a place to enjoy the day without the heat, and even a great space for photos, lunches, and even events. What's more, you can decorate your gazebo to both incorporate and enhance your tropical oasis aesthetic. Climbing vines, hanging plants, sprays of flowers, misters, hammocks, and string lights can all be applied to this single space. It offers total beauty, usability, and practicality.
It goes without saying that transforming your backyard into a tropical oasis is almost as easy done as it is said. Just a few creative ideas, some well-placed plants, and an investment or two in a lasting feature are enough to change your old drab backyard into a beautiful backyard retreat. Who needs an expensive Hawaiian vacation when you have a tropical oasis right outside? However you choose to incorporate these ideas, we hope the finished product provides rest, relaxation, and island joy.