Industry Leader

As you surf the internet you will see many sites selling vinyl gazebos and pergolas. If you look closely you may notice that most of them look very similar. There is a good reason for this, they are either knock-offs of our designs, or you are looking at a web site of one of our many dealers. We are the original designer and manufacturer of many of these vinyl structures and have been a leader in the industry for many years. With our construction background, you can rest assured that all of our vinyl products are tried and tested under real life conditions and will meet or exceed the most stringent requirements.

As you browse our web site keep in mind that we have installed thousands of vinyl fences and vinyl structure projects in our local areas and have shipped our vinyl gazebo and vinyl pergola kits to numerous customers around the globe.

Price Match Guarantee

We have gone to great lengths to bring you the finest products at the best prices in the industry, from structures with internal aluminum supports and push through technology to accessories that are unique. We guarantee that our prices are the best in the industry. How can we make such an offer? It's simple, we are the factory, and you are buying factory direct when you buy from us. Many of the products you will see advertised on the internet are manufactured by us and marked up for resale to you. We provide you the following guarantee.

Should you find a structure that meets the same specifications as one manufactured by Finyl Vinyl Inc., we will match the price, and give you 10% of the difference in cash. You must provide specifications from the competitor detailing how their structure is designed and built and you must provide a written price quote. The price must be for the structure only and may not include the cost of shipping.
Family Owned

Like many, if not most companies, Finyl Vinyl was started as a family owned business and it still is. We have grown since 1970 and located in Huntington Beach, California. The Barlow family has a long history in the construction industry. During the seventies and eighties they built custom homes and ran a successful roofing company. In 1999 Don Barlow saw an opportunity to expand into the then, infant vinyl fencing business. Today, the vinyl business is our only business and has expanded to include a line of vinyl structures. Our focus on vinyl has allowed us to pioneer vinyl gazebos, vinyl pergolas, vinyl arbors, vinyl patio covers and vinyl pergolas as well as grow our core business of vinyl fencing, vinyl decks, and vinyl railings.
---
All of our vinyl products are custom fabricated in Huntington Beach, CA.

We sell and install locally and ship to all 50 States in the U.S.A.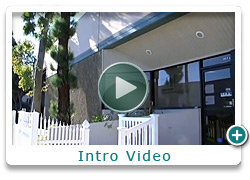 Don't buy a kit online from someone who doesn't make their own kits. Very seldom will a cookie cutter kit work with uneven decks or attaching to uneven walls.

-If there is a problem with your order good luck going through a reseller to get help.
-If your purchase price includes shipping you are paying too much because you are paying averaged costs for different areas and sizes.
-Pictures may look good but ask for actual sizes of vinyl profiles used in fabrication, there are big differences.
-Don't buy products where there are exposed fasteners, screws or bolts, besides looking bad, you may have a significant rust problem in the short term future.
-If what you are ordering can be shipped by UPS you can count on a lot of small pieces and a lot of screws and bolts.
-If your order can be shipped by UPS, you can count on smaller sized structural members which will make the structure look flimsy and not strong enough.
-Finyl Vinyl guarantees that your product will arrive in good condition. Read the small print of other companies and after the product is shipped you are fully responsible for the in adequate shipping company that they chose to ship your product.
Call for a Free Design Consultation
-
714.893.9921
or
877.933.6846

or Contact Us with any questions you may have.