A pergola is always a beautiful addition to any home and yard. Stately yet subtle, beautiful yet unique, a pergola always adds a little something extra. However, your pergola can end up looking a little bare if it lacks some décor. The wonderful thing about these yard additions is that they can be spruced up and made to look even more charming than they already are. If you've been thinking about decorating your pergola but aren't sure how, we have some great news for you: There are all sorts of ways to decorate your pergola, giving you plenty of options to choose from. The following pergola decor ideas will inspire you to transform your standard pergola into a charming garden decoration, perfect for summer days, a backyard wedding, lovely photos, or anything else you choose.
How to Decorate Your Pergola: Try These Pergola Decorating Ideas!
String Lights

: Cozy, charming, and the perfect aesthetic, decorating your pergola with

string lights

is the perfect way to set a light-hearted yet romantic mood. String lights are a great way to light your pergola space, as well as add a little something extra. They are easy to install, and easy to maintain, and look extremely pretty. Great for sitting outside on a warm summer's night, for brightening up a backyard party, hanging out, or illuminating a nice dinner under the stars, string lights are a simple but effective decoration that can transform any space. What's more, string lights can be found just about anywhere and are an inexpensive décor option. Visit your local Target or Walmart, or nearest hardware store, and see what options they have. You can go simple with traditional string lights, or unique with lights of varying shapes and colors. Let your inner designer come out and have fun with this option!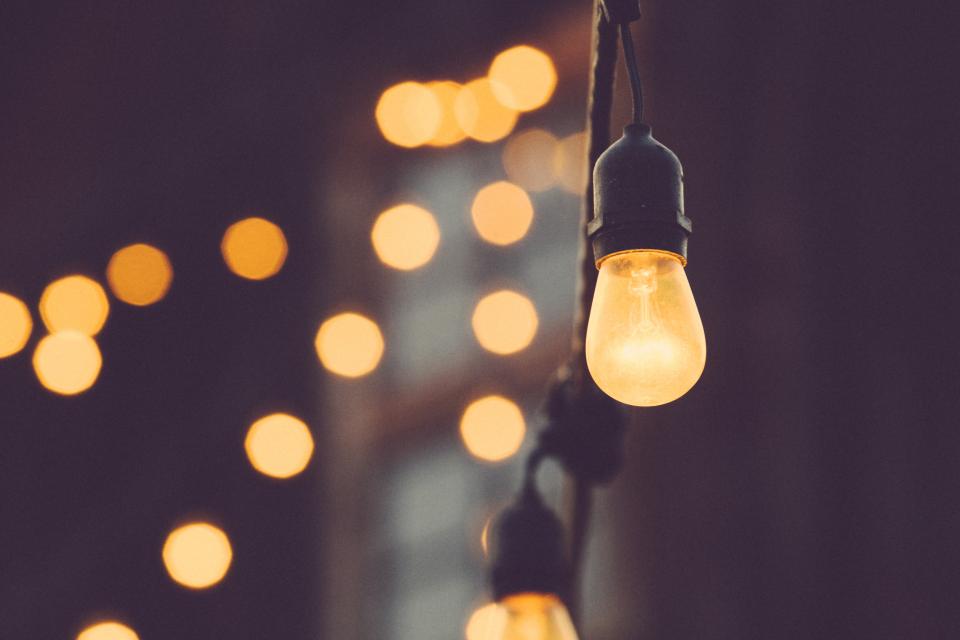 Plants & Planters:

Using plants as your pergola décor is a tried and true option. Many homes, public gardens, and business have utilized flowers, vines, shrubs, and more to add an extra dimension of beauty and class to the standard pergola. You've no doubt seen creeping vine plants woven up and around a pergola, creating a sweet, natural decoration that only gains beauty over time. Roses, honeysuckles, jasmine, and many other flowers can be used to decorate your pergola. If dirt and grass surrounded your pergola, you can easily plant your flowers around it, and train them to grow along and throughout the pergola. If your pergola rests on concrete or stone, you can achieve the same look and effect through planters strategically placed around it.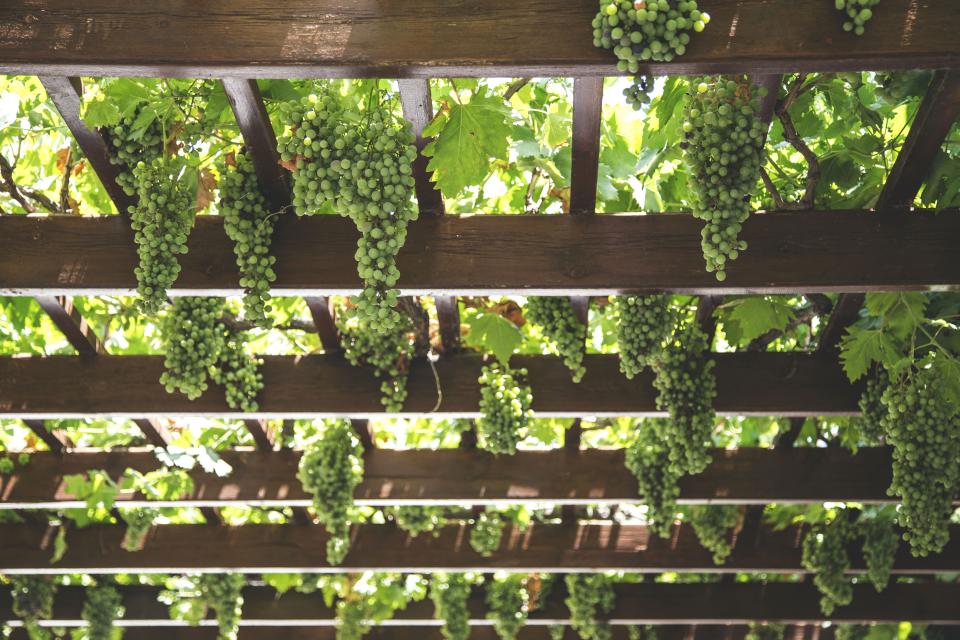 Another option is to hang plants from the slats of your pergola. You can find lovely potted plants at your nearest garden center or farmer's market, and hang them from the beams of your pergola. This gives another dimension to the natural ambiance and offers a sweet space for birds and insects to congregate on warm, sunny days. If you choose this option, be sure to take care of your plants. Water them regularly, give them trims, and feed them so that they grow and flourish, giving your pergola the beauty it deserves.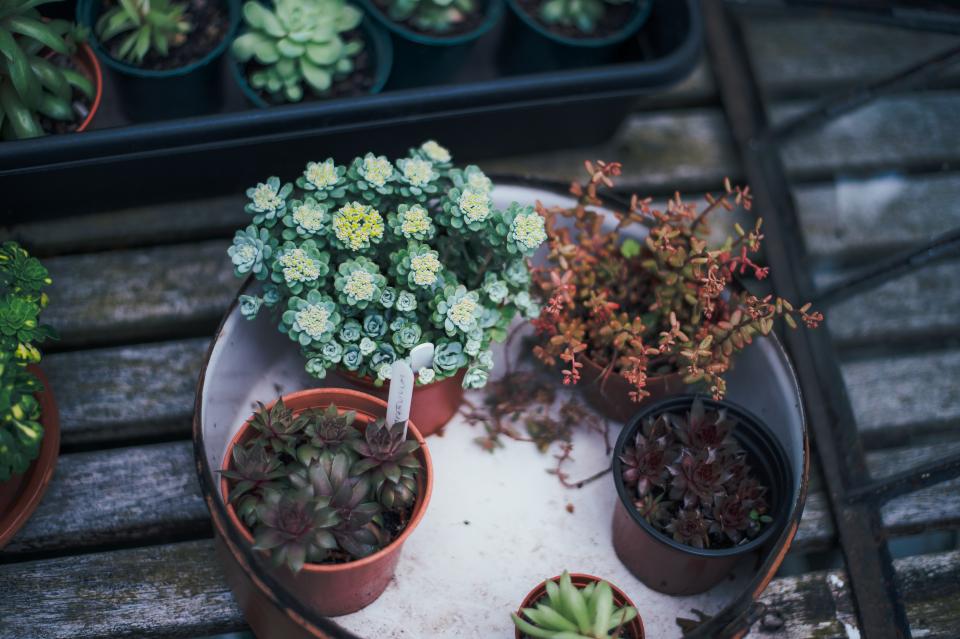 Curtains:

Curtains

are a great pergola décor idea for when you want to create a cozy little nook in your backyard. Simply find some sturdy curtains that are made to withstand the outdoors, and hang them from the ceiling of your pergola. With this option, you can pull the curtains back and enjoy the breeze and sunshine, or else draw the curtains and achieve immediate privacy. Have fun with this option by choosing your favorite colors and patterns. Curtains can create an immediate atmosphere around you, transporting you to a deep, dark forest, a breezy beach, a lovely garden, or into the balmy clouds. Add a few comfy chairs and a mister, and you've got yourself a lovely reading space!
Coverings:

If you want to take your pergola décor an extra step, consider patio covers. These add an extra amount of coverage from the sun during the summer, the wind and rain during the winter, and everything in between. Even more than that, they add some class to your pergola decorations and give the area a feeling of sophistication and class. Finyl Vinyl of Orange County, CA has a great selection of patio covers, ranging from the lovely Cardiff to the stately Arcadia. Check out all the options

here

.
Cozy Furniture:

Create an outdoor relaxation space by adding cozy

outdoor furniture

beneath your pergola. Poufs, swing chairs, ample pillows, benches, and more can be installed to create a sweet space to sit, relax, and enjoy some quiet time or company. Combine this option with twinkling string lights, some well-placed planters, and some curtains, and you've created a perfect oasis.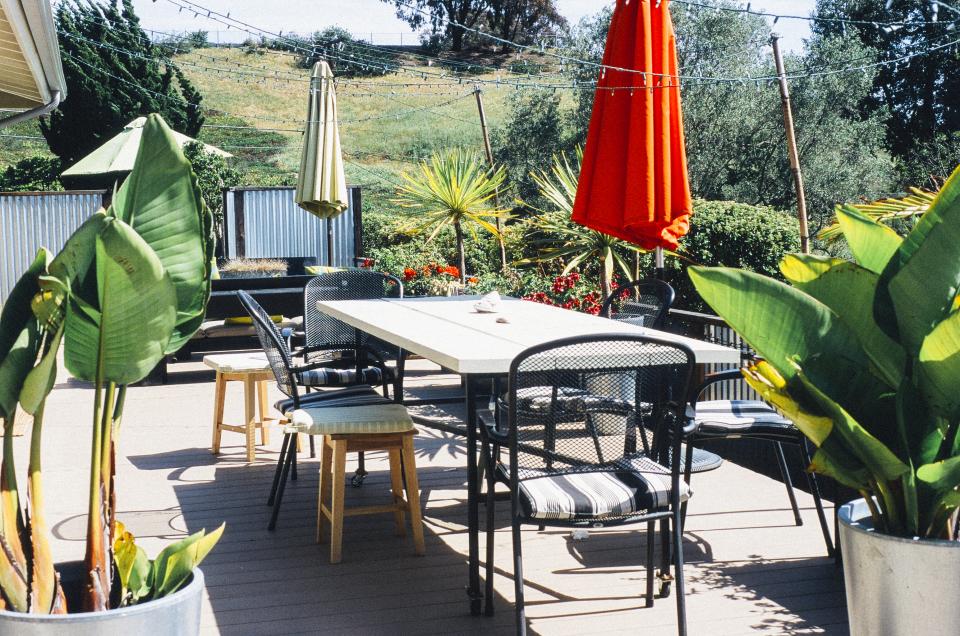 Chimes:

A simple yet impactful decoration option,

wind chimes

can immediately transform your pergola space. Their tinkling music makes a breezy day even more beautiful and adds some extra aesthetic to the space as well. You can find chimes just about anywhere, meaning you have plenty of options for this particular type of pergola décor. Hang the chimes from the top slats of your pergola, or dangle them from the sides. Wherever they can catch the wind and sing is the perfect space. If you are combining this option with other dangling decorations like planters, be sure to space them far enough away from each other so that they do not collide and potentially break.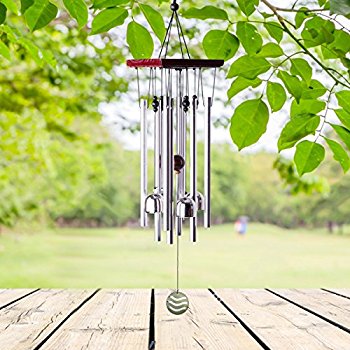 Source: Amazon
Lanterns:

String lights not your thing? Another lighting option that adds a touch of ethereal beauty to your pergola is

lanterns

. Paper lanterns can be hung without lights to create pretty decorations by day, or hung with lights to create colorful, ambient lighting by night. With this option, the pergola décor is a bit more temporary, as lanterns will likely not be able to stand a wet day or night. This option is perfect for party decorations or other small and fleeting events.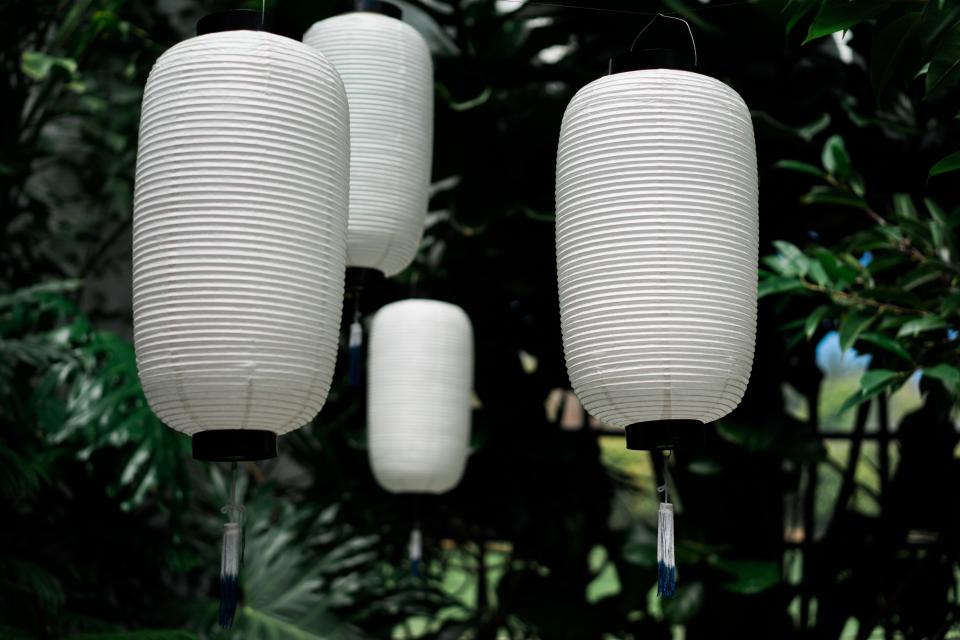 Candles:

A great option for a summer night, placing

candles

in holders and hanging them from the ceiling slats of your pergola create perfect, simple lighting. There are many candle options to choose from, especially electric candles that take away the risk of fire for wooden pergolas. You can make a project out of this option and create hanging lights. Glass spheres filled with colored sand and a nice candle can be hung with care, creating a charming effect. Of course, you can place candles (safely!!) within the perimeter of the pergola, either on tables or stools, to add some extra mood lighting on a warm summer night. With this option, be sure to practice the utmost caution. Always extinguish your candles if leaving the pergola space. Candles offer a sort of rustic charm, but always be safe when using this option!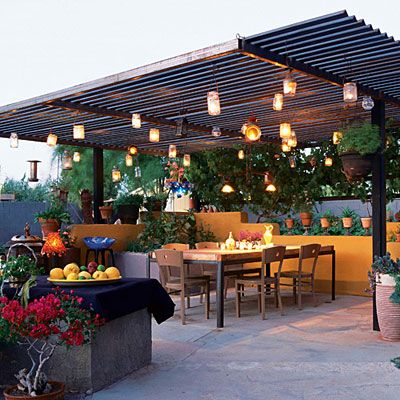 Source: Pinterest 
Pergola decorations can be just about anything you want. Of the above options, you can combine some ideas, mix and match, or do something else completely all your own. The beauty of a pergola is that it is versatile. You can enhance it with unique décor, or leave it as is. Either way, you have a beautiful yard feature that gives you a great space for reading, chatting with friends, holding a party or hangout, or for photos. Whatever you choose to do, be sure to have fun, stay safe, and get creative with your decorating ideas!